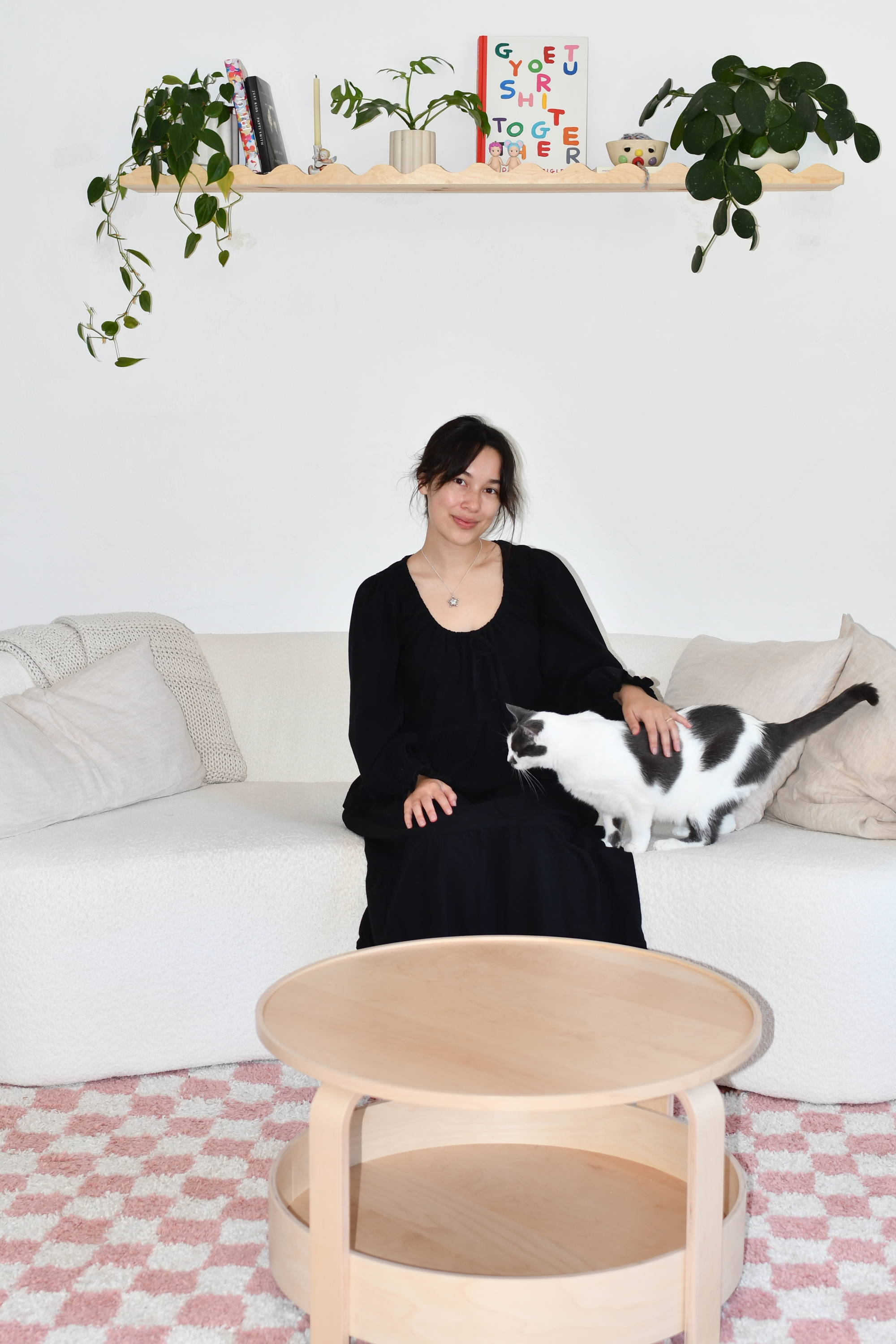 Rachel Pham on making the home a sanctuary
This week, we caught up with Rachel Pham, a Portland based creative working in film and music, to get a sense of what is inspiring her lately and her approach to home decor and style.
We chatted in her cozy and inviting apartment that she shares with her parnter and cat. Rachel shared with us the things that currently inspires her and how she practices mindfulness and slow living, making her apartment a sanctuary.
Welcome to Eucalypso's "In Bed With..." series, where we invite you to join us on an exclusive exploration of the creative sanctuaries belonging to our beloved creators, makers, and innovators. Every week, we delve into their personal domains, offering an intimate glimpse into their world. For this instalment, we visit film and music creative Rachel Pham's beautiful Portland apartment.
Step into the enchanting world of Rachel Pham, a multi-talented artist who seamlessly wove her creative threads through film, music, and now, her captivating Portland apartment. Stepping through her doors is akin to entering a realm of whimsy and tranquility, where thoughtful design choices and handcrafted elements come together to create a sanctuary that offers respite from the outside world.
Pham's design philosophy is a reflection of her desire to create a haven of peace and comfort. With a touch of whimsy and a whole lot of thoughtfulness, she has ingeniously crafted a space where worries dissipate and serenity takes center stage. Her apartment is not just a living space; it's a sanctuary that welcomes you with open arms, offering a retreat from the demands of daily life.
One cannot help but marvel at the meticulous attention to detail that Pham and her partner have poured into every nook and cranny of their home. Each element is purposefully chosen, contributing to an overall ambiance that resonates with coziness and comfort. What's even more impressive is the handcrafted pieces that her partner has skillfully brought to life. From custom-made furniture to unique decor items, these personal touches infuse the space with a sense of authenticity that can only come from pieces made with love.
At the heart of Pham's design style is the desire to create an environment where one can truly unwind and find solace. Every aspect, from the color palette to the layout, has been thoughtfully considered to contribute to this feeling of sanctuary. As you explore the apartment, you'll discover corners adorned with whimsical artwork, cozy reading nooks bathed in natural light, and comfortable seating arrangements that invite you to linger.
Beyond the aesthetic appeal, Pham's apartment is a testament to her creative journey and the various artistic facets she's embraced over the years. Just as her films and music are an extension of her imagination, her living space is a canvas where creativity and comfort intersect.
In a world where the pace of life can be overwhelming, Rachel Pham's Portland apartment stands as a refuge of tranquility and joy. It's a reminder that intentional design can go beyond aesthetics, shaping an environment that nurtures the soul and fosters a sense of well-being. Each step you take within her whimsical sanctuary is an invitation to experience a slice of serenity and to revel in the beauty of thoughtful design.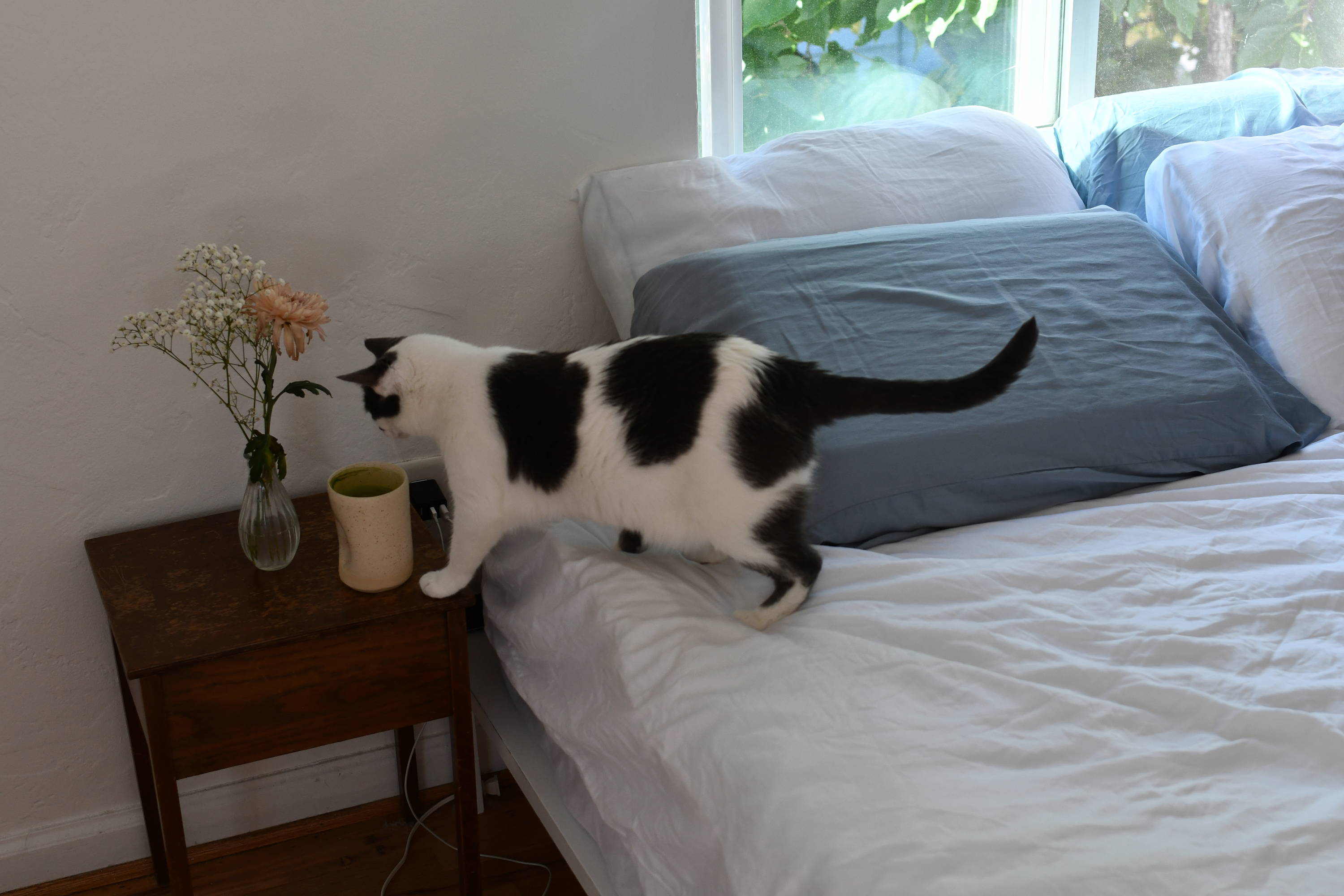 Where do you find inspiration?
I've worked extensively with children, and that experience has significantly shaped and enriched my wellspring of inspiration, infusing my design choices with a playful whimsy that emanates from their boundless creativity. Interacting with kids has a remarkable way of opening up a world of imagination and unbridled joy. Their innate ability to find wonder in the simplest things and their fearless embrace of fantastical ideas have left a mark on my artistic perspective.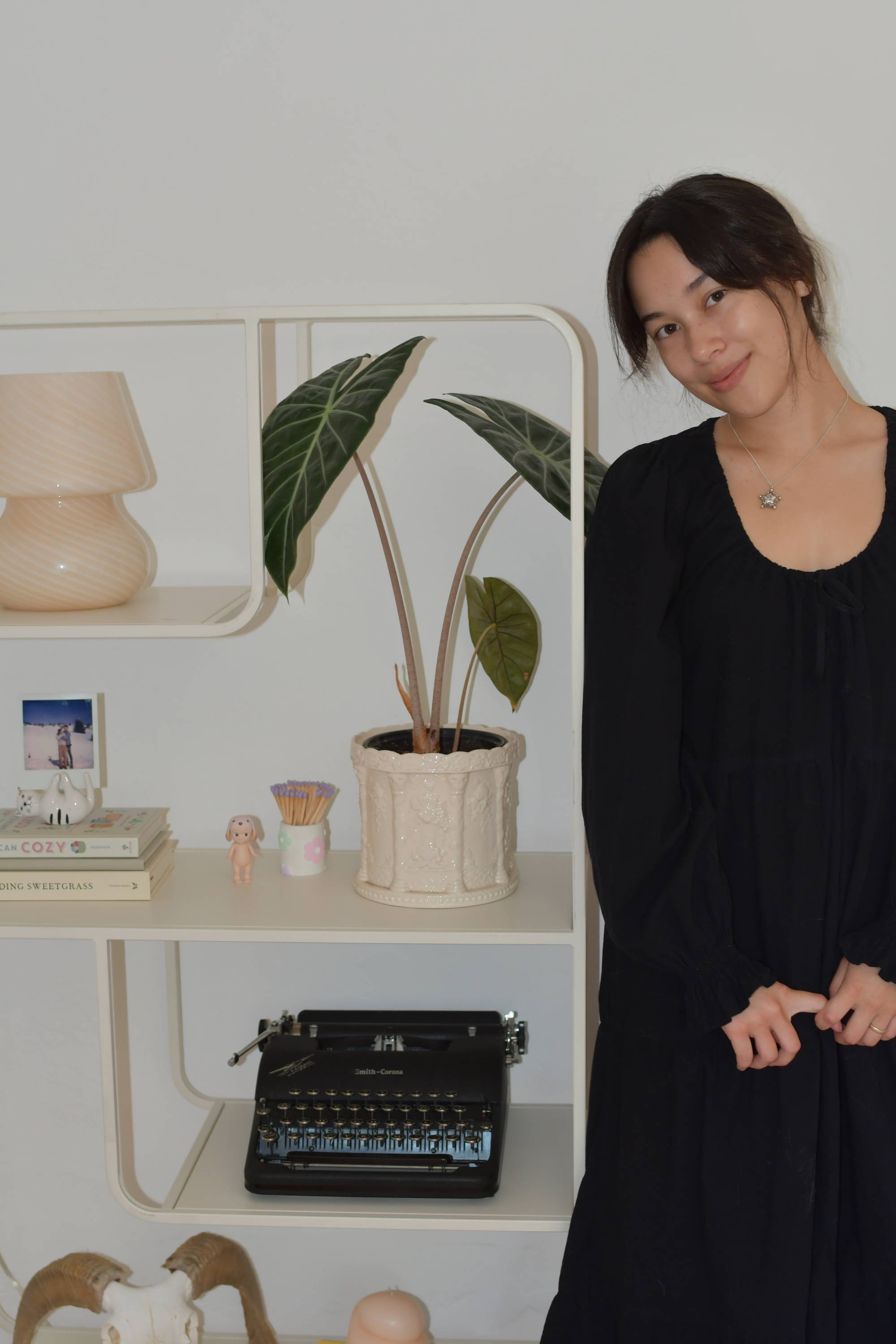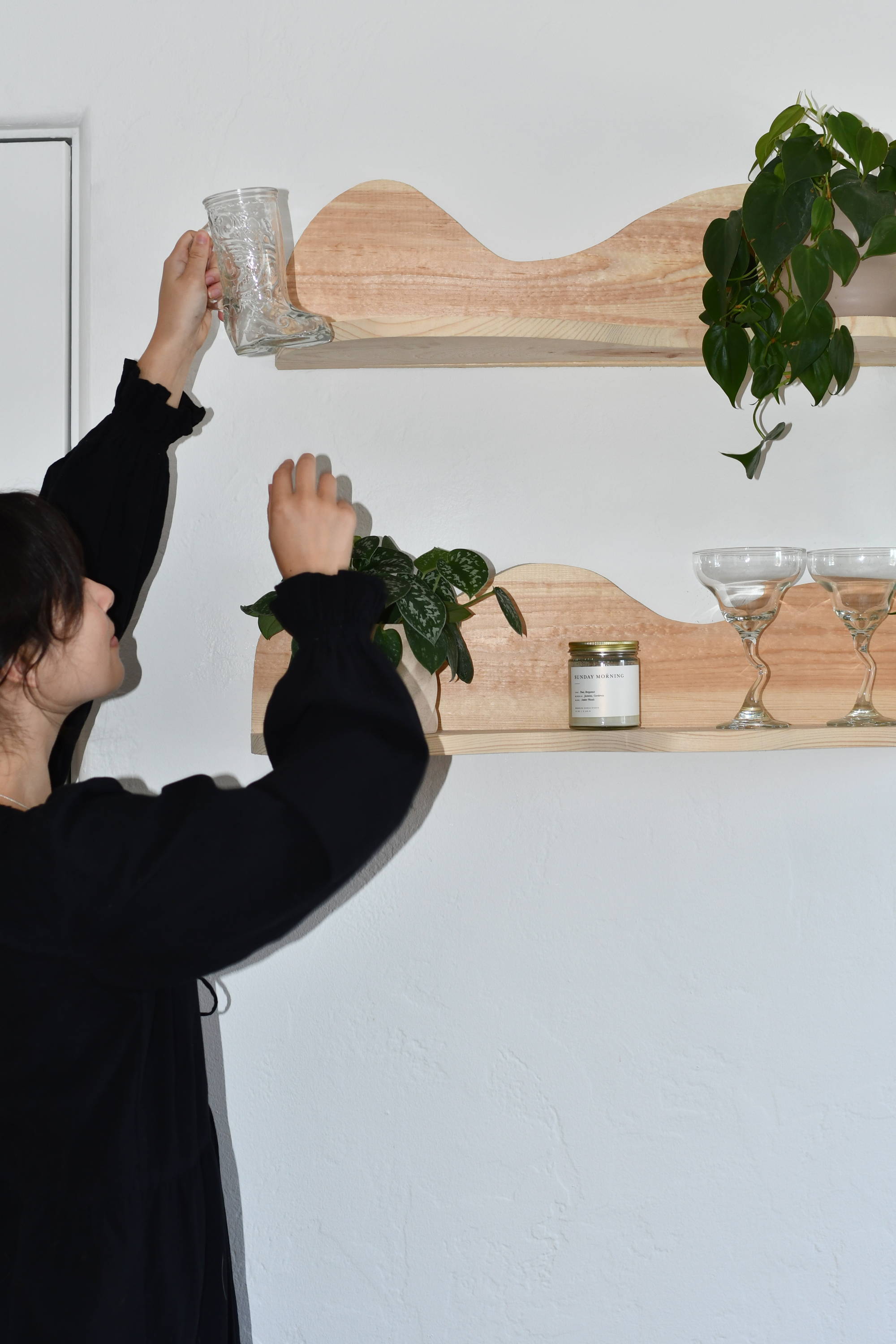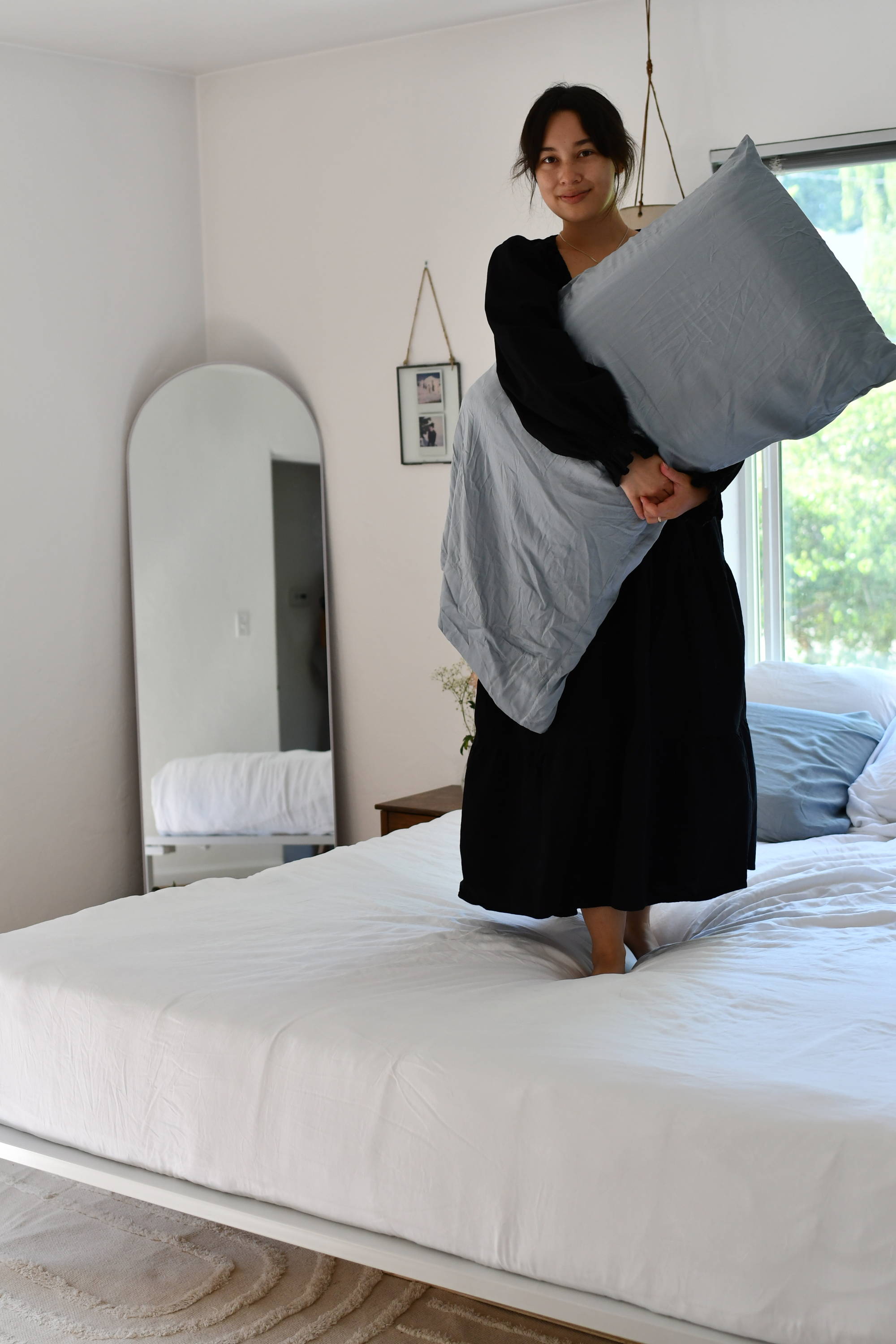 Tell me a little about your design style & philosophy

I think it's important for home to feel like you have peace of mind and that when you get home all of the things outside the door just don't matter and don't pile up. I like to keep it simple and creative.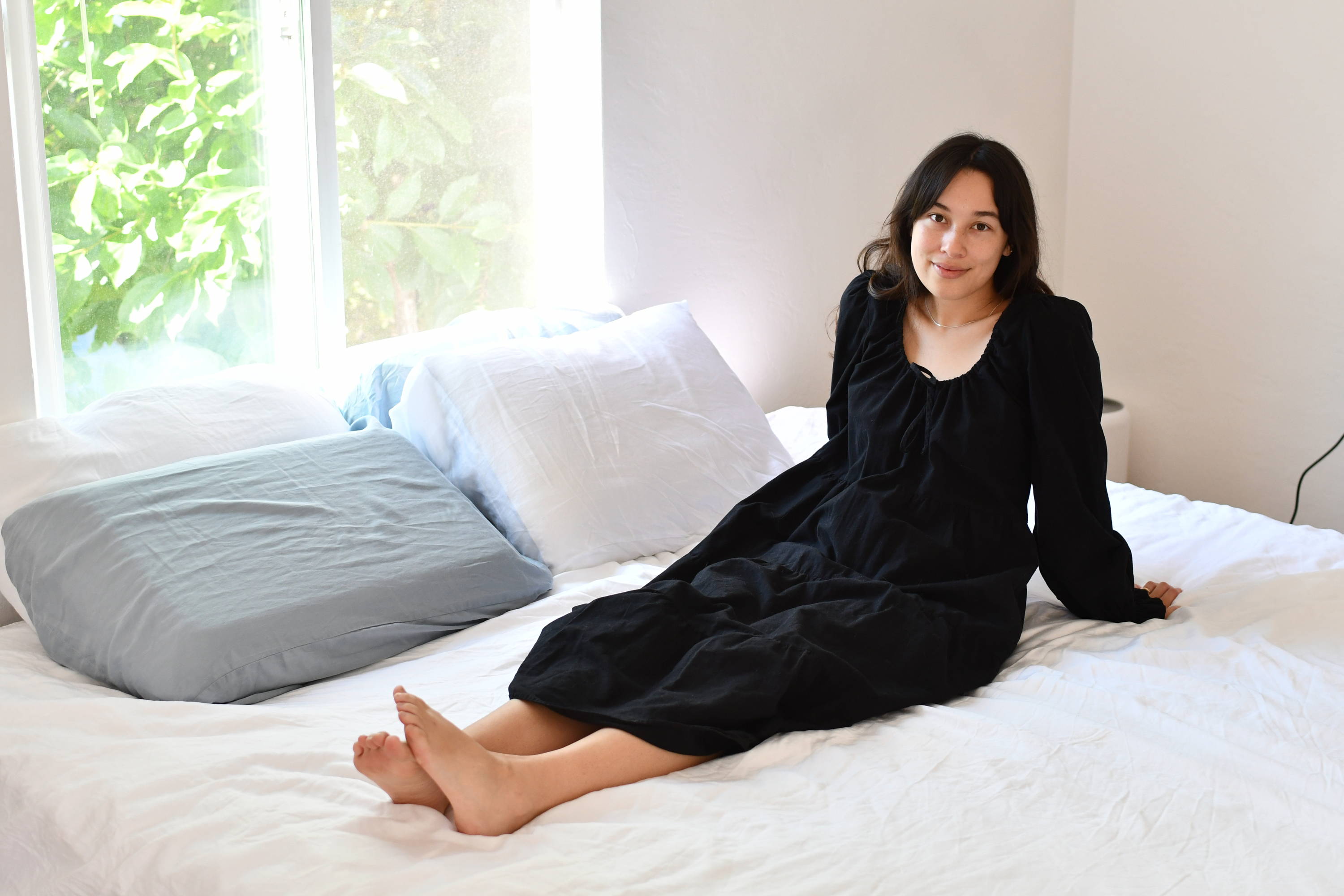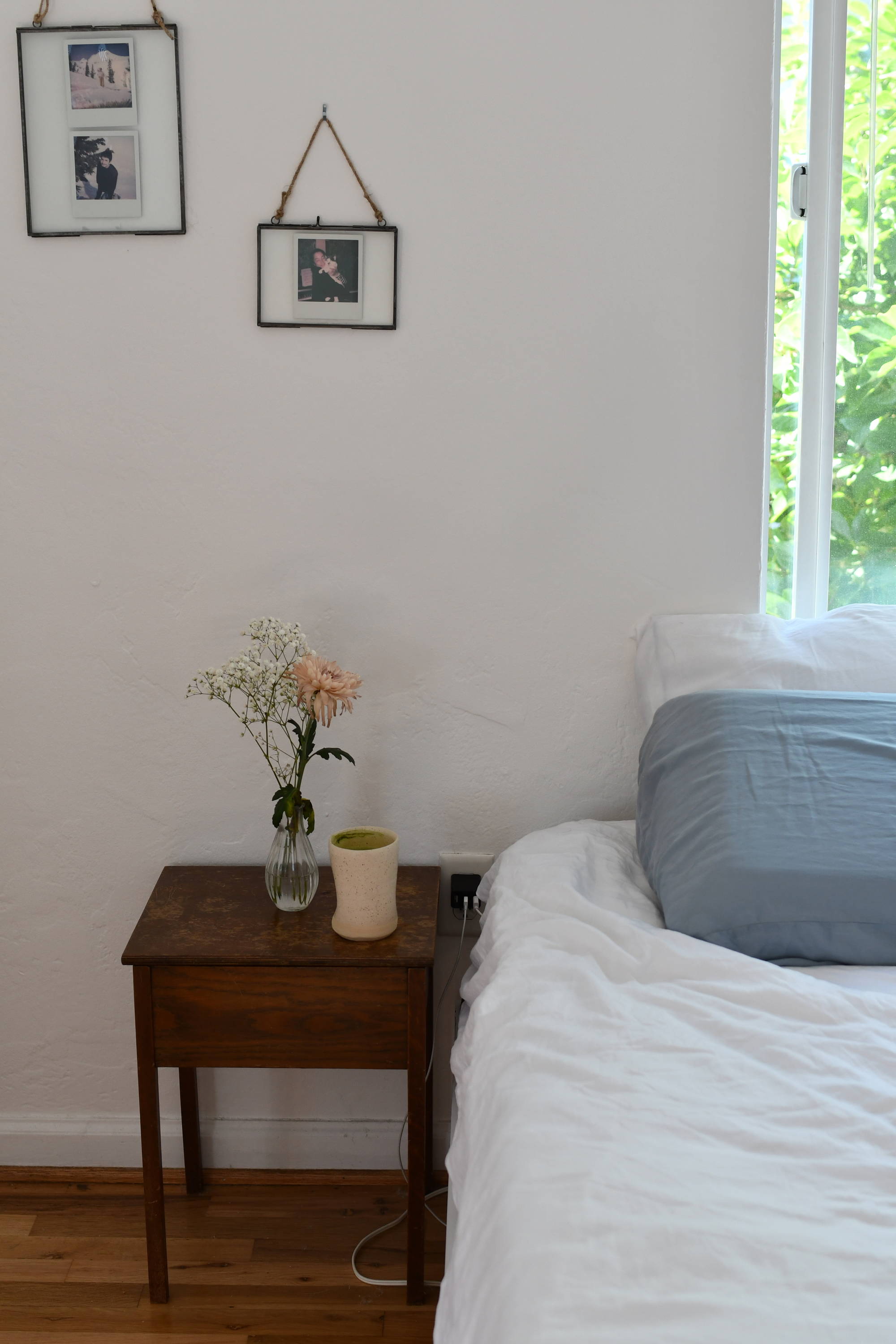 What is your favorite thing about your Eucalypso sheets?
I love my Eucalypso sheets because they're incredibly soft and comfortable to sleep in. They truly help make my bedroom feel like such a haven, especially after a long day. To me, since I sleep cold, they are warm and cozy. For my partner who sleeps hot, they keep him cool and dry all night long. It's great because we can both sleep comfortably at night with Eucalypso. Also, I love that the sheets also feel very high quality, and I'm very thoughtful about finding pieces that will last me a long time, so it aligns well with my values.
What have you been loving lately?
I feel really inspired by food and seasons and it's been fun to host and cook and watch the tree evolve throughout the year.
What is an item you always keep on your nightstand?
I like to keep my bedside table nice and simple.
Either have nothing on it or maybe some flowers. I especially love my bedside table - that table is pretty special to me because it belonged to my grandparents.