Bedroom interior design: Trend forecasting for 2021
Bedroom interior design: Trend forecasting for 2021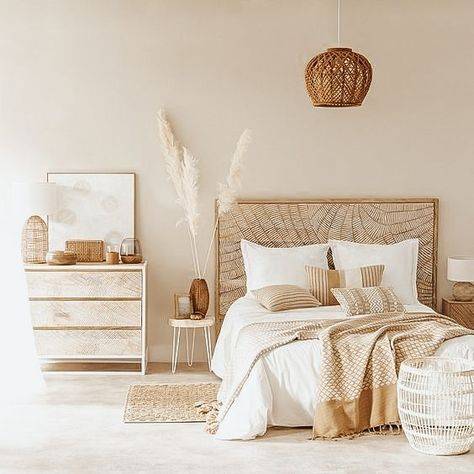 Spending so much time indoors has made people become more aware of their surroundings, and how they can be way cozier. This resulted in a shift in the interior design, and what has been popular until now. The once adored minimalistic, white, bare bedroom may be replaced with a bedroom rich in color, textures, patterns, and warmth.
As we evolve, our homes should too.
1. Make your bed a focal piece
The bed is the biggest piece of furniture in your bedroom, and naturally, it should be the focal point. When you walk in, your bed is the first thing you see, and you should be greeted with one that invites you to rest on it, and enjoy. The choice is yours to make, but experts say that tufted, tall beds with rich headboards are a huge trend in 2021! Not only is it trendy, it is also very comfortable.
Something else that will help draw attention to the focal piece is making the bed it with classic, comfortable bedding. Sheets made from sustainable wood sources, like Eucalypso's TENCEL lyocell sheets, are classic looking and ultra cozy. Not only do they look incredibly comforter with their silky soft texture, but they're also the perfect décor for any modern bedroom.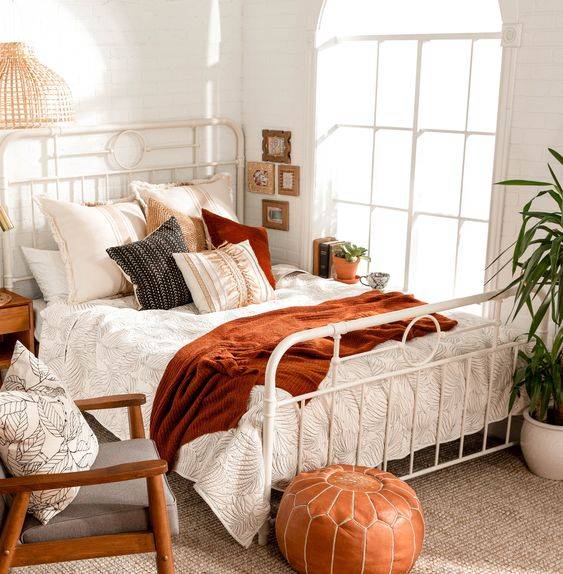 2. Let your headboard speak volumes
If, on the other hand, your bedroom does not allow for such a feat, you can always invest in a good headboard. People should view headboards for what they really are - a piece of art, that lets you express your style in a very smart, yet cost-effective way. For more character, you can always go for the big, over-the-top headboard that truly represents you, and your vision for the room. On the other hand, you can downsize and go for a rather narrow and low-rise one, that will serve the purpose, but not be too overbearing.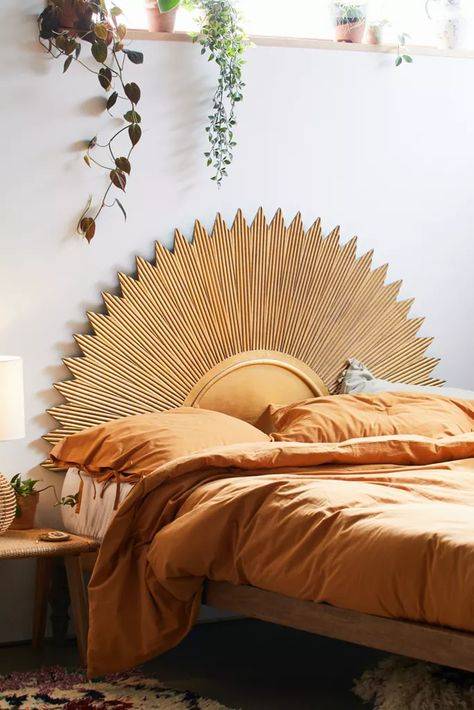 Speaking of small bedrooms, effective use of storage is maybe the key in feeling cozy and relaxed in your bedroom. It is a way for you to hide away all your clutter and mess and just enjoy your free time. Or, a way for you to stay organized and on top of it all. Smart storage ideas are to use your bedframe as a storage solution, or rather, the space beneath your mattress. If you have box-spring beds, then opt for a nice bench at the foot of your bed, with storage space in it. Shelves above your window can also be a clever way of using space.
4. Don't be afraid to go dark
White, off-white, and beige colors are definitely the safest choice for your bedroom. However, don't hesitate to try something new! According to a contemporary master's degree in product and interior design, experimenting with different approaches in design is what makes you stand out from the rest. Research the style you want to go with, get samples of different shades to try in your space, and decide what goes best. But definitely, be bold in your choices, it will pay off!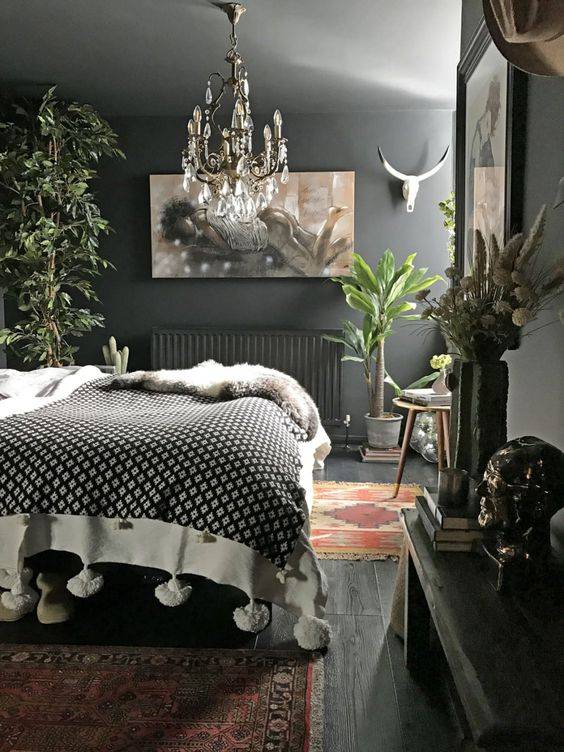 5. Color palette in pinks and nudes
Apart from darker tones, like royal blue, black and charcoal gray, color palettes in pinks and nudes are becoming increasingly more popular. People want to have light, bright, and breezy rooms, and these colors are the best in representing especially this. Boho chic style corresponds best with pinks and nudes, and having a lot of texture in throw pillows and blankets. Eucalypso makes their lightweight, breathable sheets with TENCEL lyocell derived from eucalyptus pulp in neutral shades that matches any classic bedroom décor. Cozy rugs are always a plus, as well as interesting tapestries on the walls. If you have enough space, you can also invest in interesting poufs, leather benches, and the unavoidable blanket ladder.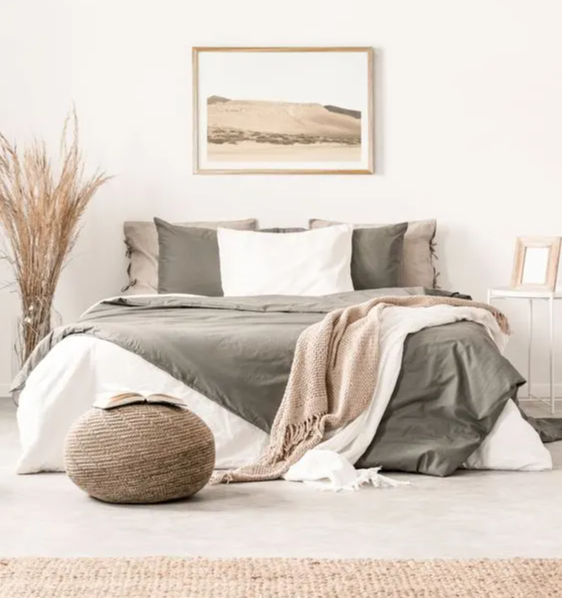 Out with the minimalism, in with the eclectic style! Lots of different colors, shapes, textures, and materials are a staple of a bedroom designed in this style. You can even combine decor from different eras, such as lava lamps from the seventies, with rock posters from the two-thousands, and sheepskin rugs with Indian poufs! Eclectic is all about bringing your inner child out, and having fun in your space. So use this up and coming trend to let loose and have the bedroom of your dreams!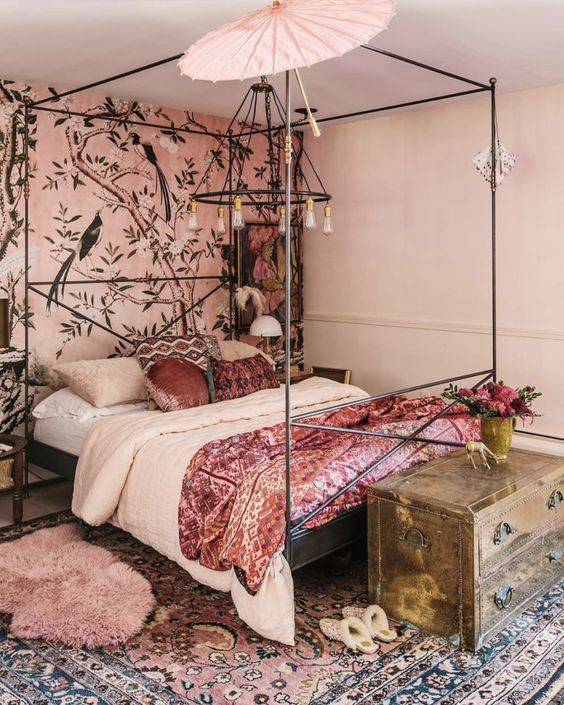 Even though we just spoke about mismatching and letting loose, sconces are the one thing you should not mismatch. They provide lighting for the room, and give off a calming vibe if they are the same. It is both decorative and functional in your space, and makes for a great design addition in your room. You can experiment with the lighting and even give your room some dimension.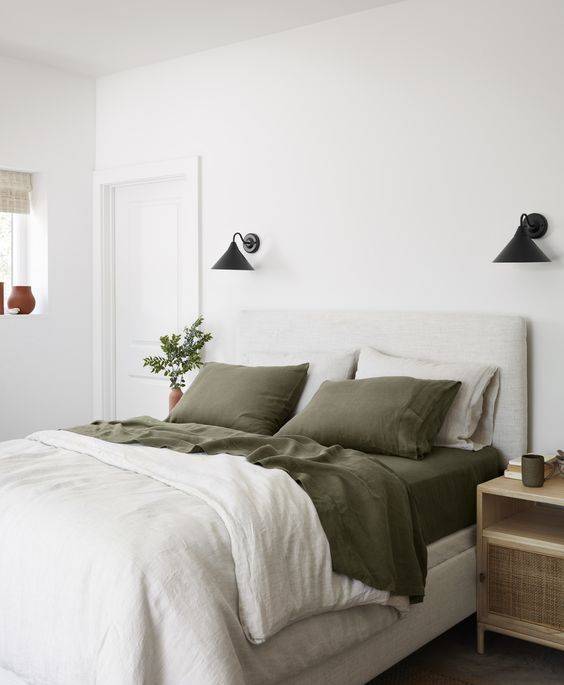 Make your bedroom a place for comfort and rest, as well as an ecofriendly paradise that you can feel good dreaming in. Help make your bedroom green in small ways like choosing sheets that are sustainably made and good for the environment. Eucalypso sheets are 10x more sustainable made than cotton, since they use 90% less water and are made with only sustainable wood sources. They're also made in a closed loop process where 99% of all water and solvents are reused and recycled. So sleep well at night, knowing you're helping make the world a better place with Eucalypso.
All in all, if your space is not comfortable and inviting enough, and you want to change it up, we hope that our tips helped sway you in the right direction. Get your mood board, get your groove on, and start designing!
Written by Lillian Connors
Lillian Connors can't resist the urge to embark on a myriad of home improvement projects and spread the word about them. She cherishes the notion that sustainable housing and gardening will not only make us far less dependent on others regarding the dwellings we inhabit, but also contribute to our planet being a better place to live on. You can check her out on LinkedIn.
Enter your email and receive $15 off your first order.