Why Your Pets Will Love Eucalypso Sheets
Why your pets will love Eucalypso sheets
Let your best animal friend snuggle up to you in bed with your Eucalypso sheets - they'll probably love it even more than you! Our sheets are safe for all humans and animals, so snuggle up and try not to snore too much.
Are eucalyptus sheets okay for pets to sleep in?

One question we always get about our Eucalypso sheets is if they're pet friendly. To that – we say absolutely! Eucalypso's TENCEL lyocell sheets are some of the most animal friendly sheets ever. Whether it's your cat or dog or any other animal you sleep in bed with, your pets will love our sheets. In fact, our sheets are adult friendly, baby friendly, pet friendly, you name it – probably alien friendly too.

Our TENCEL™ Lyocell sheet sets are produced by environmentally responsible processes from the sustainably sourced natural raw material wood like eucalyptus. Our sheets are naturally hypoallergenic and non-irritating. We also do not use any synthetics or harmful chemicals in our products. That means that our sheets are made from some of the most natural source materials out there.

If I can help it, I won't return to cotton sheets. And my Mal falls asleep faster and licks my head/face less often during the night, so she approves as well - a total win/win. Make certain to purchase two sets! Oh, you'll fall short in your endeavour to find better customer service! So, do it, invest in yourself, you deserve a good night's rest.
- William P (Customer Review)
Something we hear often from cat owners it that their cats are allergenic to eucalyptus, so they have concerns about our TENCEL sheets. Not to worry, our sheets are hypoallergenic and non-scented, so your cat is 100% safe from the sheets. We use the pulp of natural wood material like eucalyptus, which is that is broken down with an organic, chemical safe solvent during the milling process, which removes any impurities or sensitivities to the eucalyptus. The final product is a safe, tested, hypoallergenic fabric that is safe to people and animals like cats. It doesn't have any eucalyptus scent to trigger any negative side effects.

Still curious about how your pets will react to Eucalypso? We'll let the pictures tell the story (here are some of our favorite photos from our customers' pets in Eucalypso).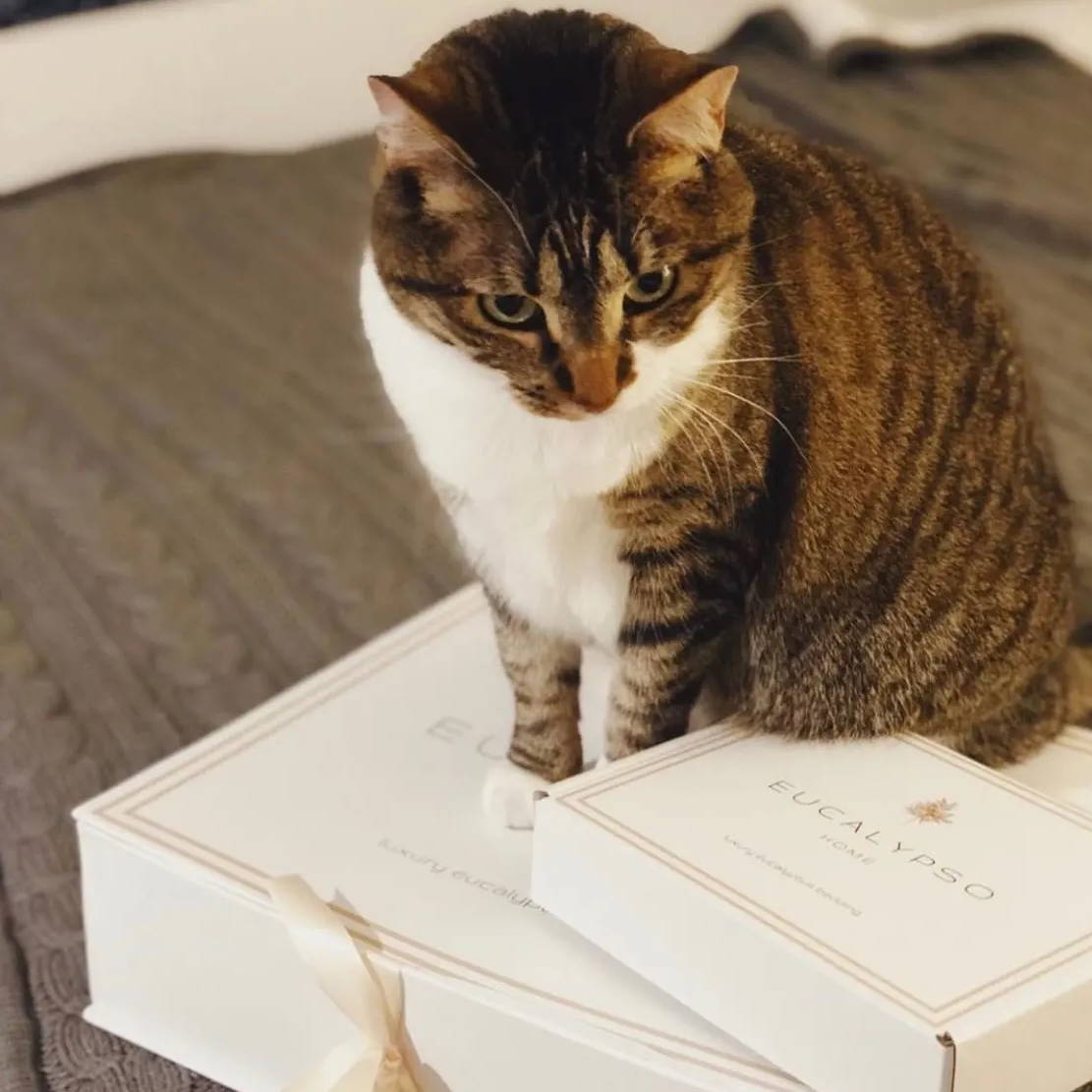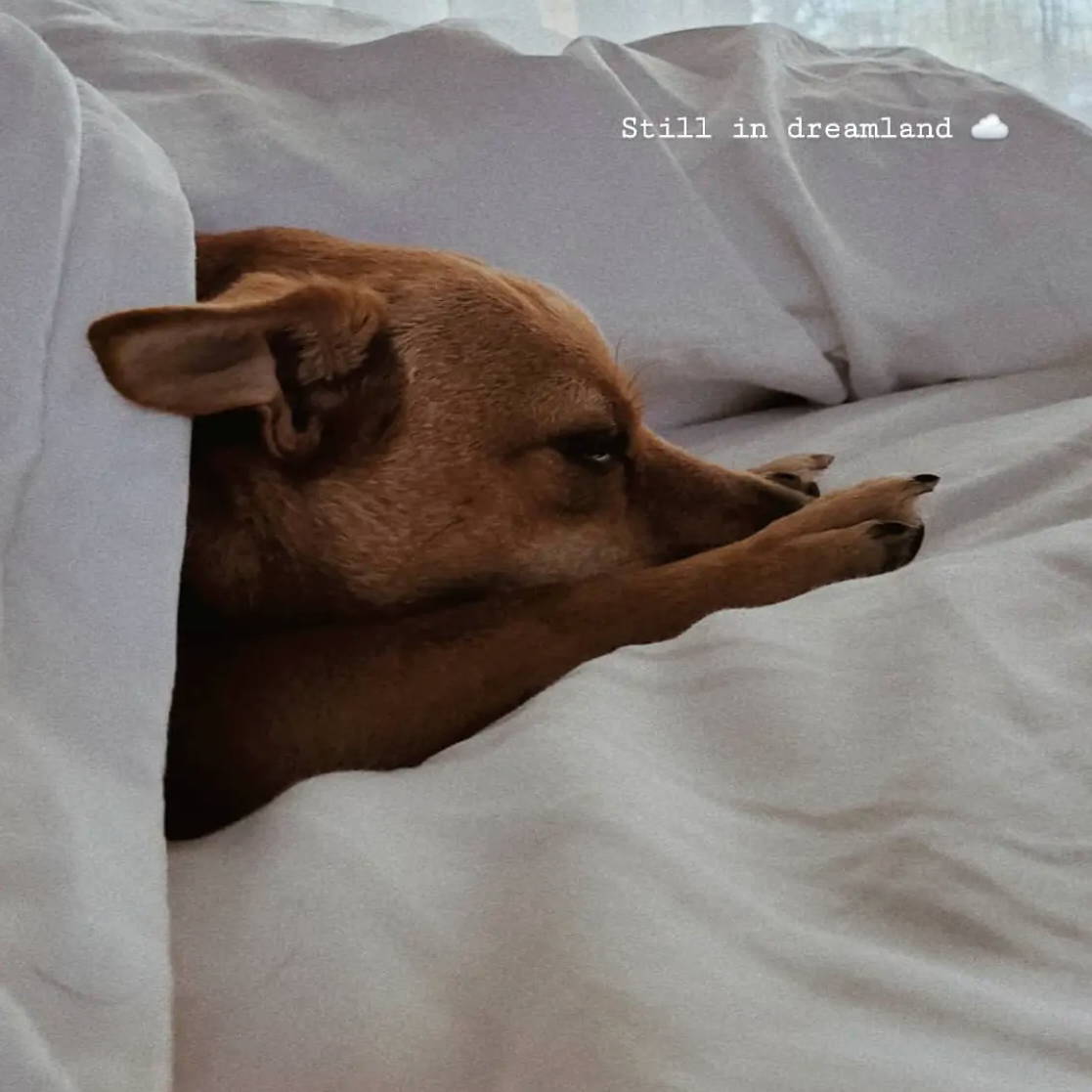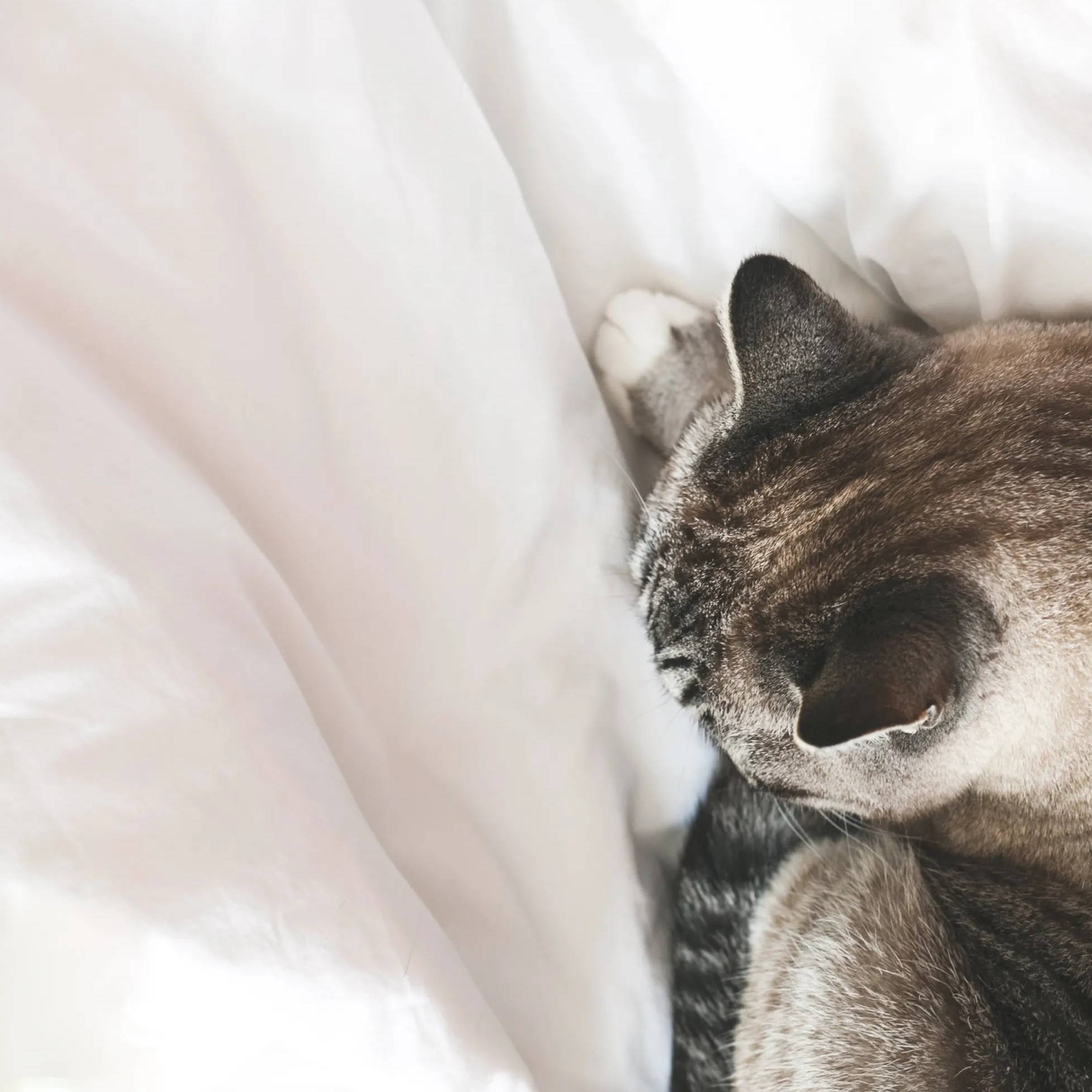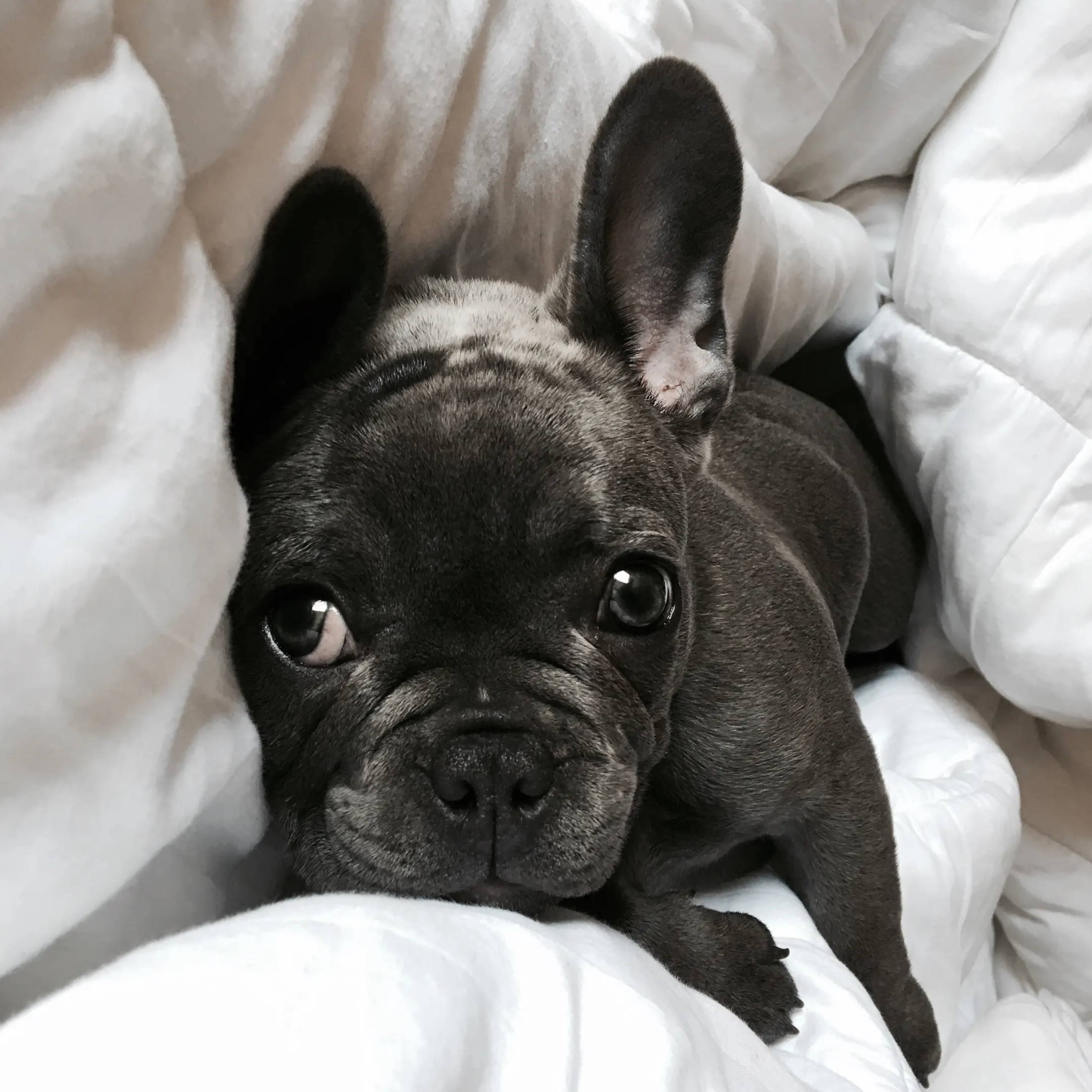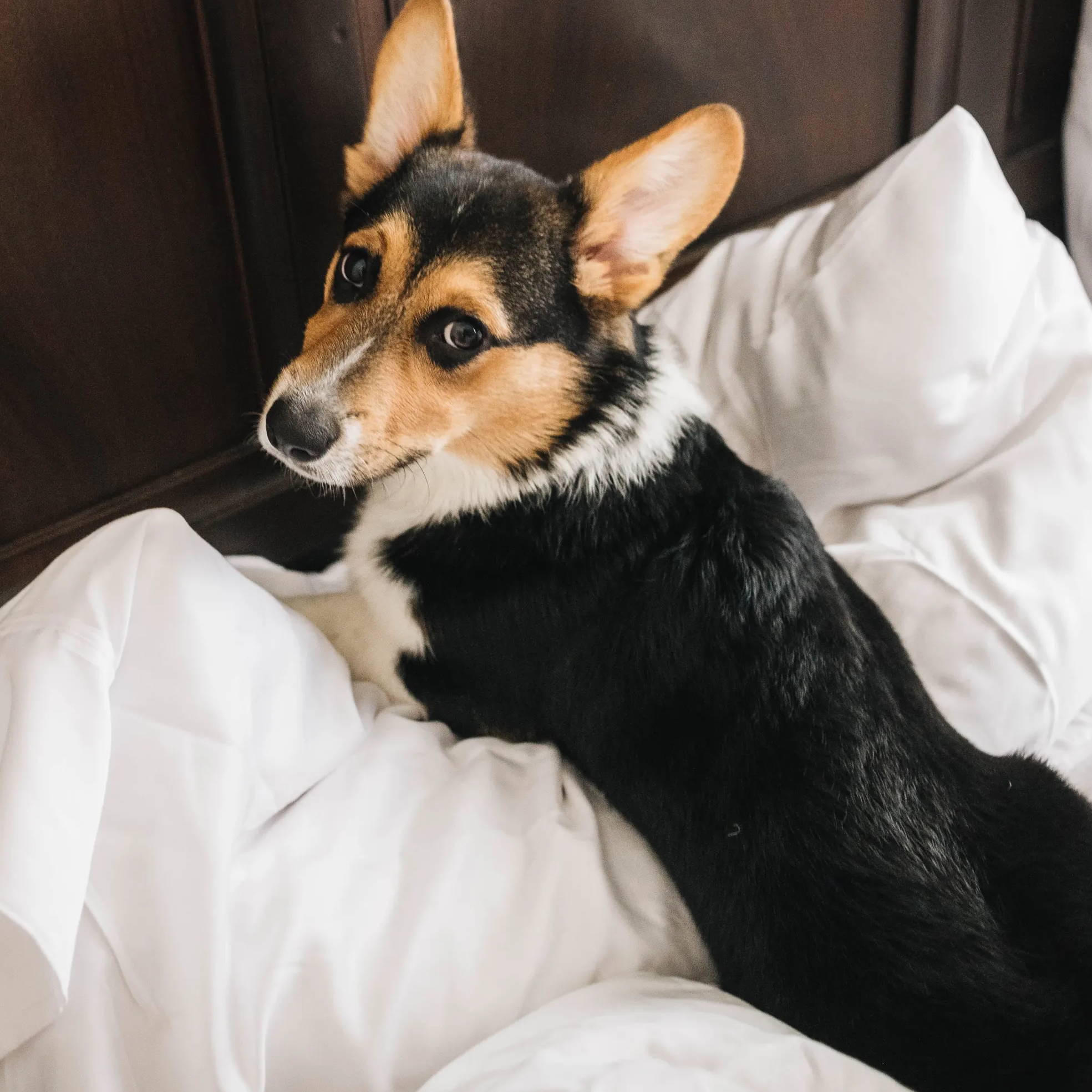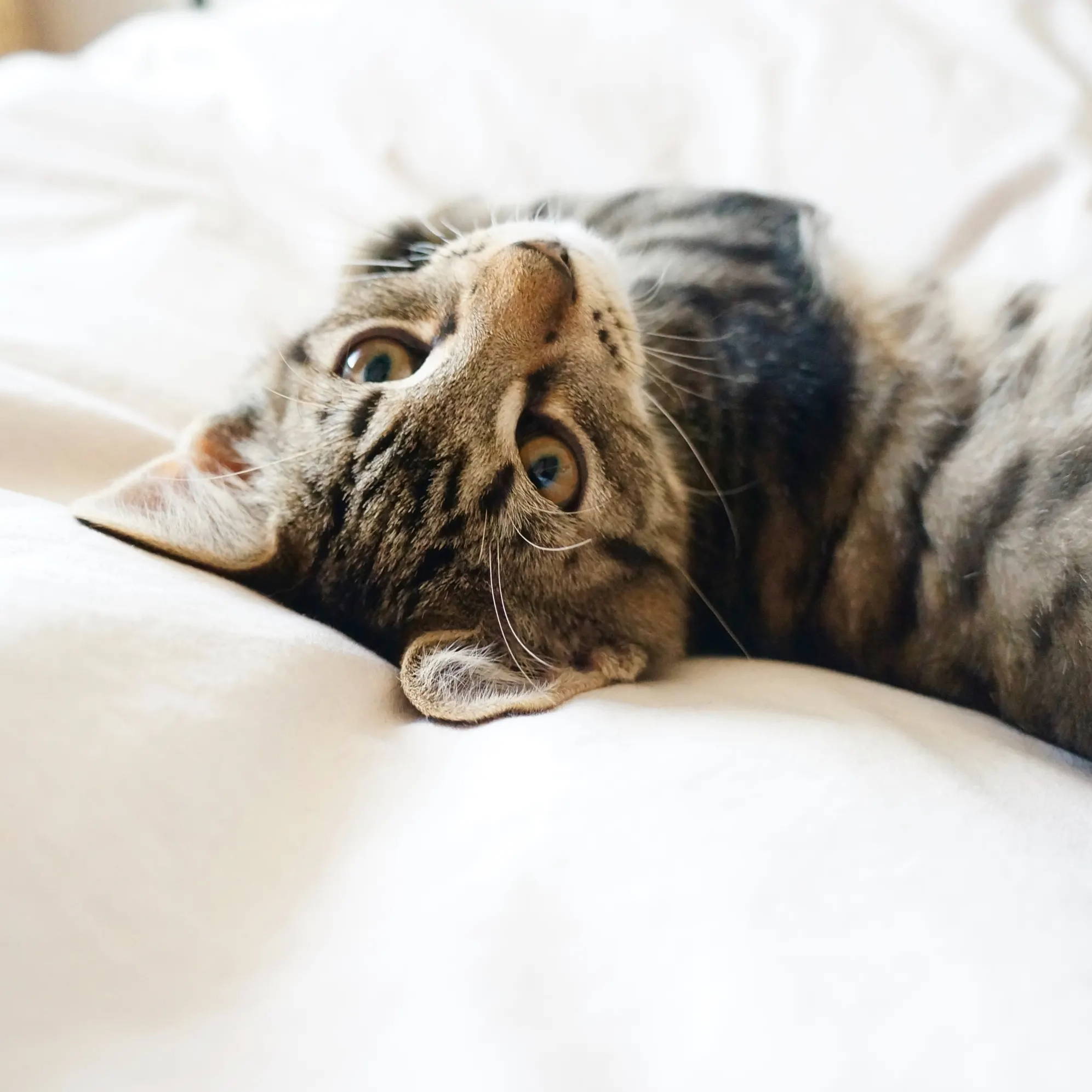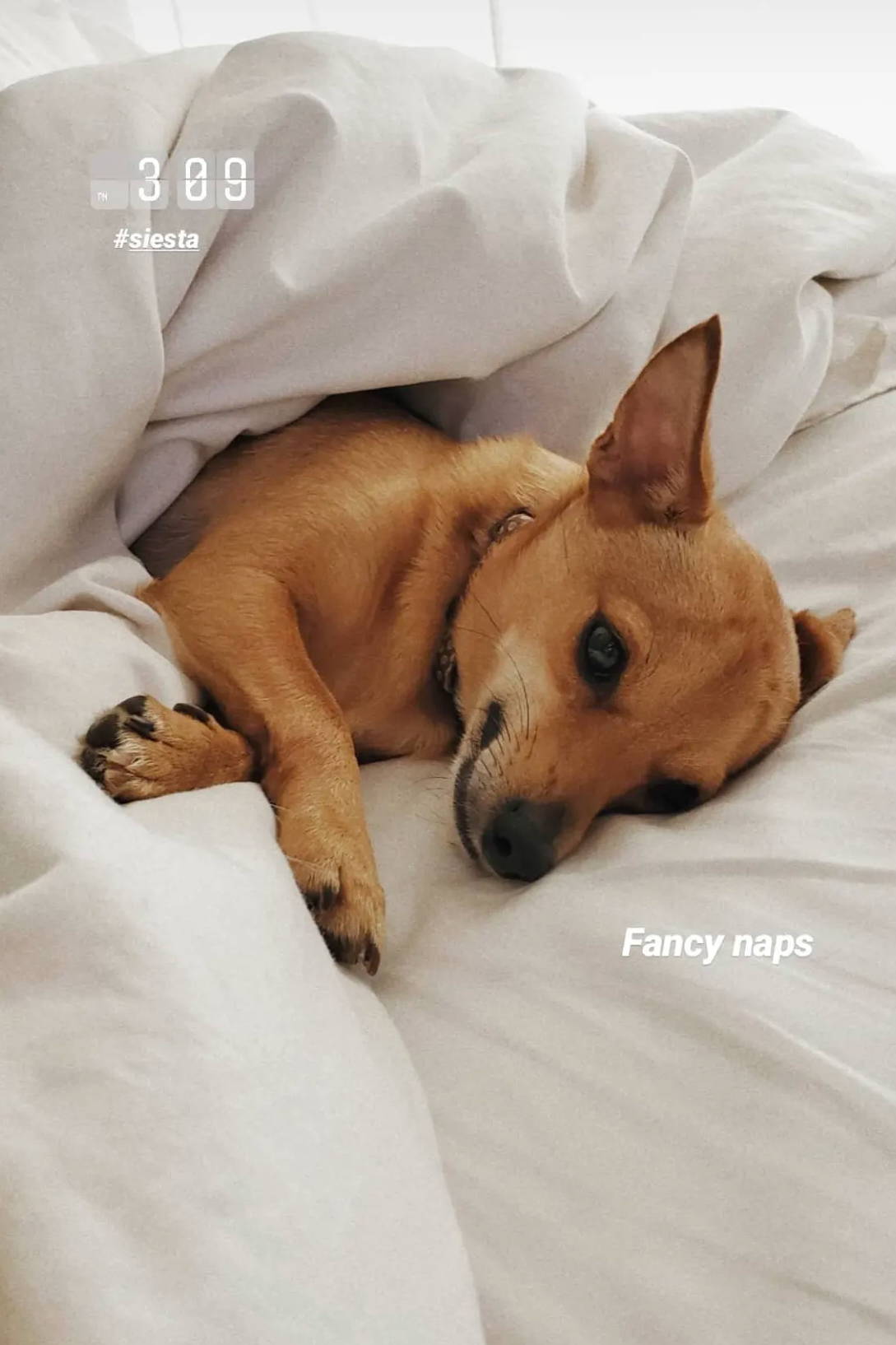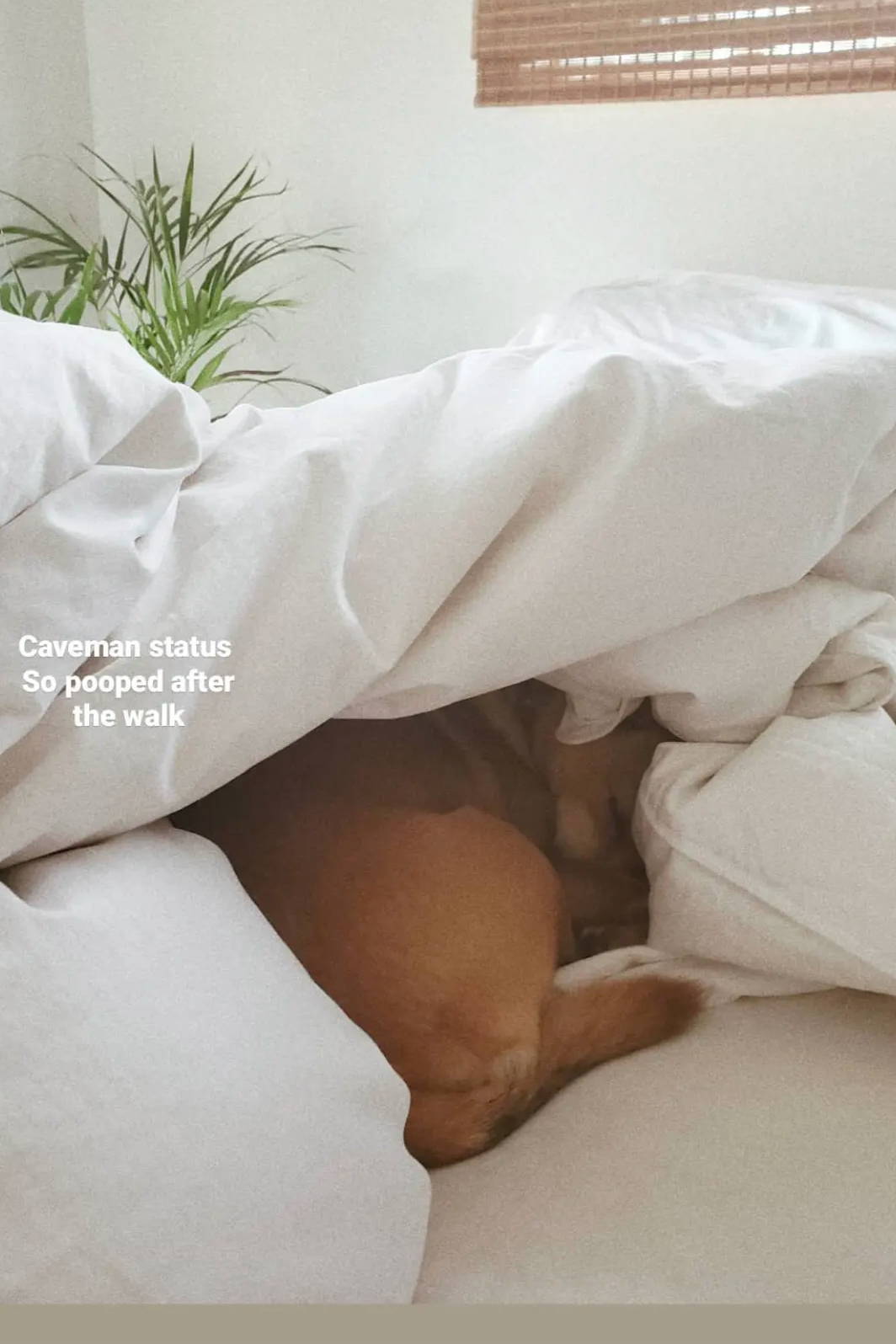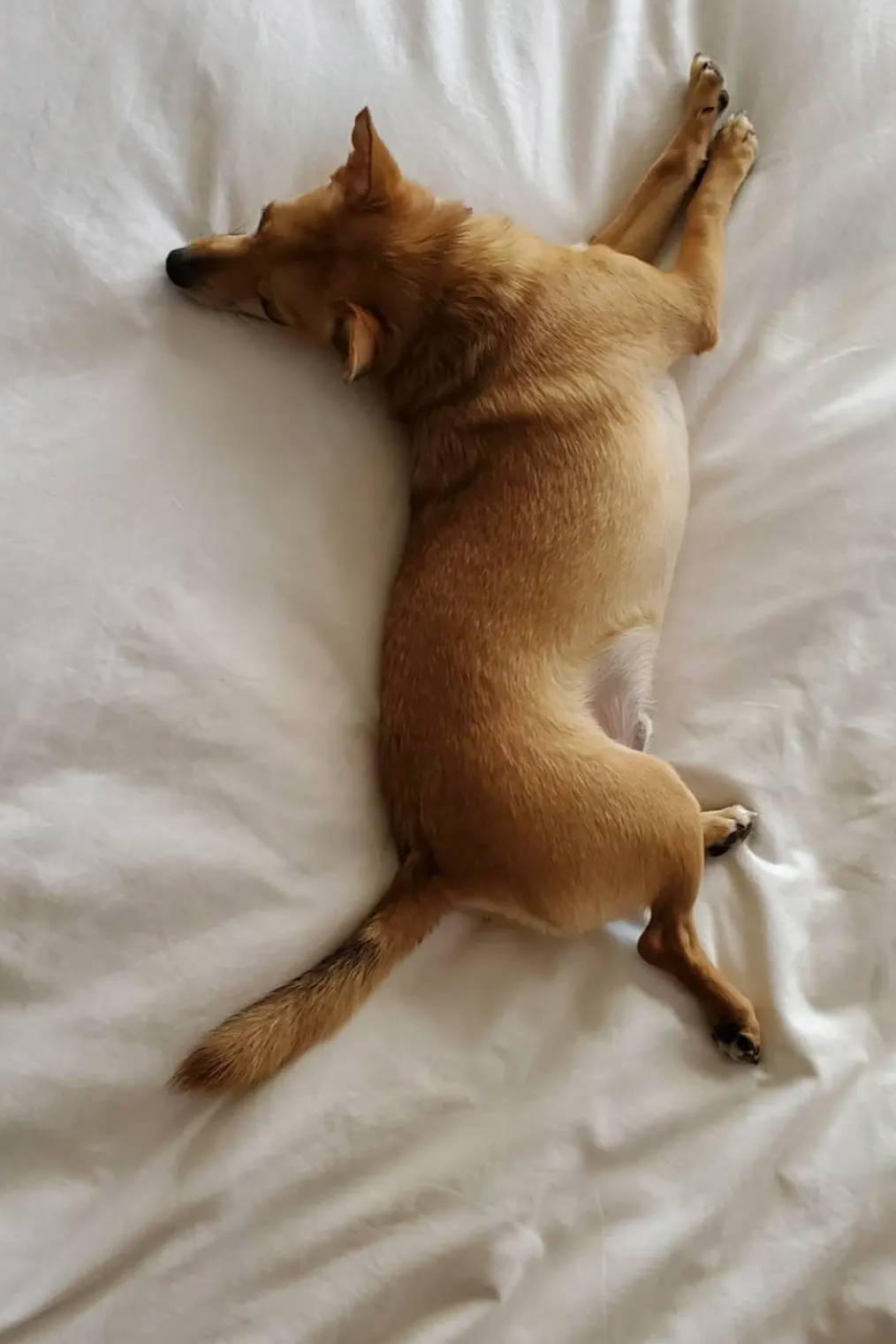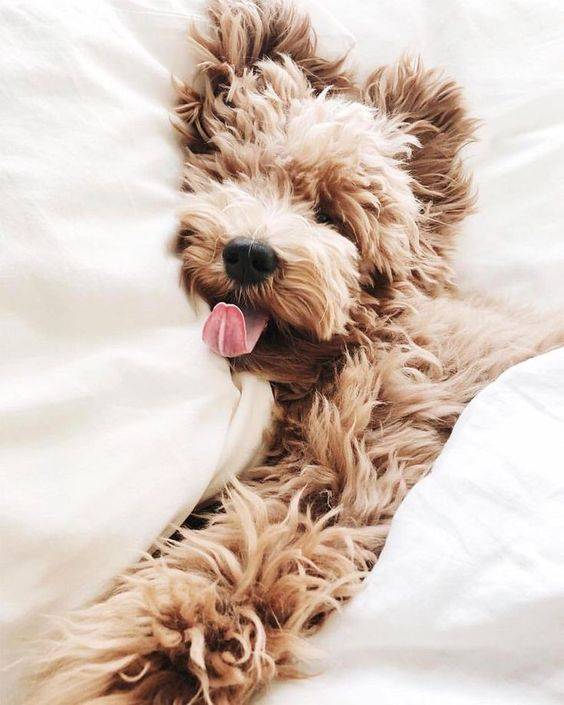 ---
Sign up to hear about the latest news and exclusive offers