Author Britney Guo/ Category Better Sleep / Published: Feb-22-2022
Ever wanted to enjoy the luxury of spending the night wrapped in silk, but couldn't get over the steep price tag or knowing it's an animal product? Thankfully, we've got your dream covered with our vegan "eucalyptus silk".
The Best Vegan Alternative to Silk

If someone asked you for the first things that come to mind when you think of "luxury," what would you say? For many of us at the office, we thought of vacations, diamonds, and luxurious silks. But what if we told you that silk might not be as luxurious as we've been led to believe? Silk, unfortunately, is created at the expense of thousands of silkworms per kilogram of fabric, and it's generally overlooked as an animal product. In recent years, many of us have chosen to remove or limit animal products in our lives, instead opting for vegan alternatives. At Eucalypso, we stand by individuals who choose vegan over animal products, and we recognize the sacrifices that come with doing so. One of them being the luxury of cooling silks. So we created our own brand of vegan silk bedding. This way, everyone can still enjoy the feeling and benefits of silk without bringing home an animal product.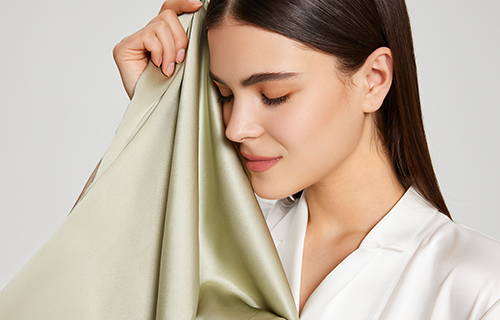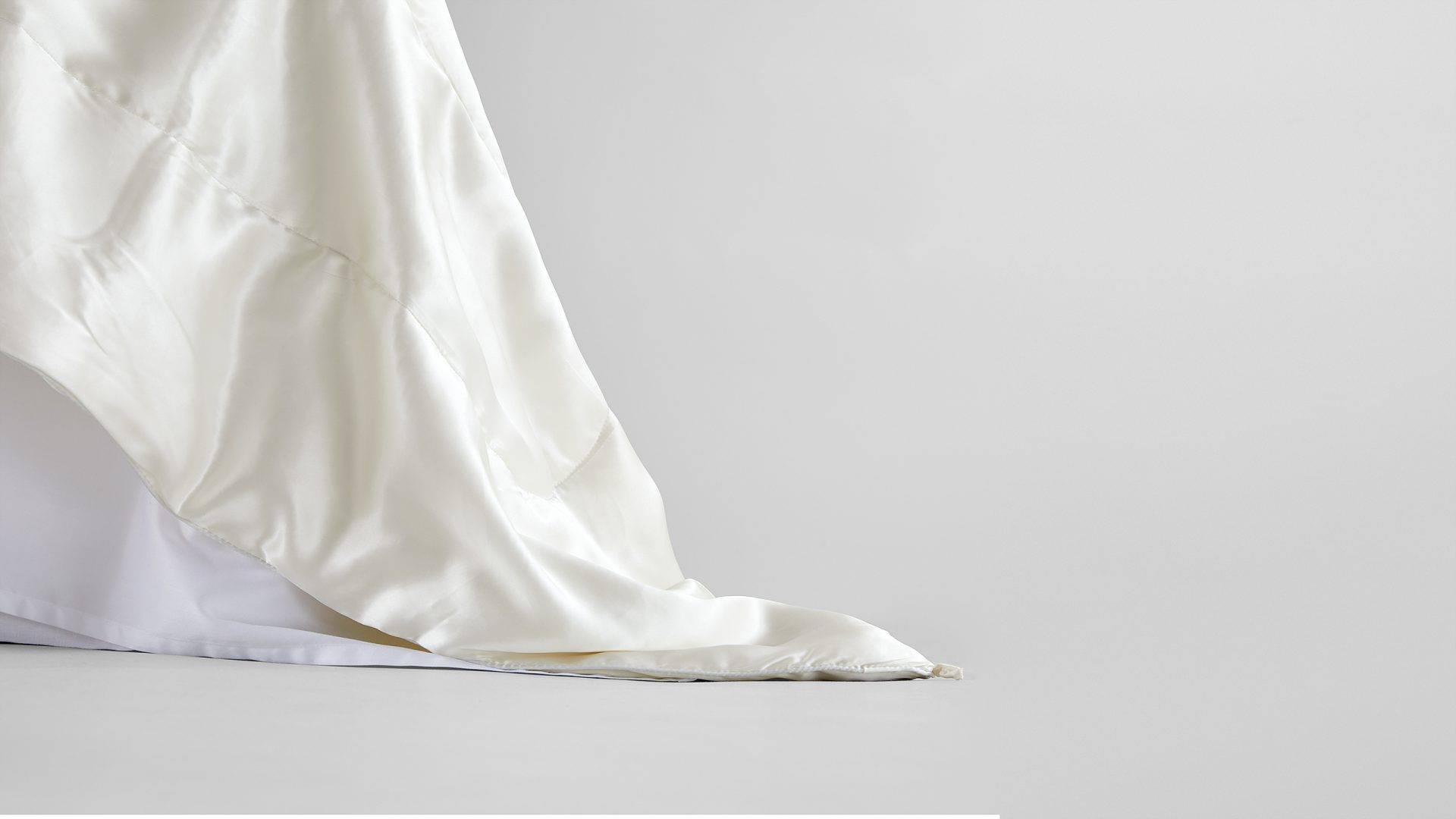 What is "Eucalyptus Silk"?
Listen, we understand if you might be skeptical about how close to silk we've actually gotten (considering all the–sometimes questionable–vegan alternatives on the market). But hear us out first before you jump to any conclusions. At Eucalypso, our bedding is made out of TENCEL™, an eco-friendly fabric known for its smooth, silky texture just like actual silk–earning it the name "eucalyptus silk." Tencel is a major breakthrough in the development of sustainable fabrics as it's manufactured in a completely closed-loop process in which we recycle 99.9% of the water and organic solvents used. We think that vegan silk is the new, sustainable silk of the modern day.
In other words, "eucalyptus silk" or vegan silk is used synonymously as TENCEL in the bedding world. We call our TENCEL bedding "eucalyptus silk" for its silky texture, especially since our sheets have many of the same benefits on pampering the skin as silk itself.
Eucalyptus Silk vs. Silkworm Silk

More importantly, how does vegan silk compare?
Both eucalyptus and silkworm silk are a considerable step up from the conventional cotton. Naturally, they both are more of an investment compared to the typical sheet set from your local Target. However, "eucalyptus silk" will be much easier on your wallet while still having all the qualities of a pricey silk. In addition to all of its silky qualities, "eucalyptus silk" is more durable and can be machine washed. A relief given the pain that silkworm silk would otherwise bring on laundry day. With "eucalyptus silk", you don't have to worry about snags and tears that could ruin your beautiful silk bedding, rather, your "eucalyptus silk" sheets can handle being a little roughed up in bed. And again, "eucalyptus silk" is 100% vegan!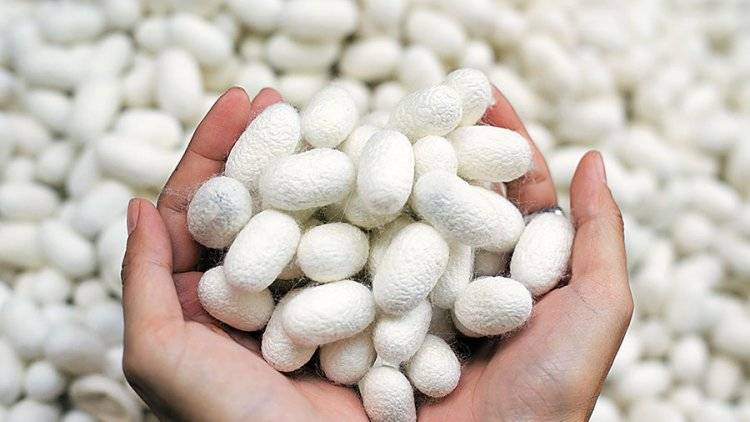 Now let's talk more about how "eucalyptus silk" (Tencel) is everything regular silk is and more. Tencel is hypoallergenic, antibacterial, and antifungal which makes it the perfect textile to spend your nights in. Tencel is cooling, moisture-wicking, and perfectly temperature regulating. All these qualities combined make it the best for bedding to actually help prevent acne, bacne, skin sensitivities, and eczema. Beyond the skin, tencel is just as great for your hair, as tencel pillowcases help smooth frizz, retain moisture, and reduce breakage–making sure your hair is perfectly smooth and shiny the next morning. Now for the cherry-on-top, "eucalyptus silk" also prevents the effects of aging! Those sleep wrinkles on your face when you wake up are usually caused by your cotton pillowcase which draws in the moisture and skincare products from your face at night, trapping bacteria and unloading them onto your skin. Thankfully, "eucalyptus silk" is breathable and moisture-wicking so that your skin will remain clean and moisture-rich throughout the night.
As always, we want to remind you of the importance of sleep in living a healthy, sustainable lifestyle. We know how fast-paced life and work can be at times, leading to many uncomfortable and sleepless nights, but we hope that Eucalypso can support you at your most vulnerable times when all you want is to catch a break. That's why we created Eucalypso, to help people feel more comfortable and well-rested. It may come as a surprise but 30-40% of Americans have trouble sleeping, and experts say that bedding may partly be the blame in some of these cases. So bedding is super important! A basic cotton sheet set from Target will definitely not do you any justice.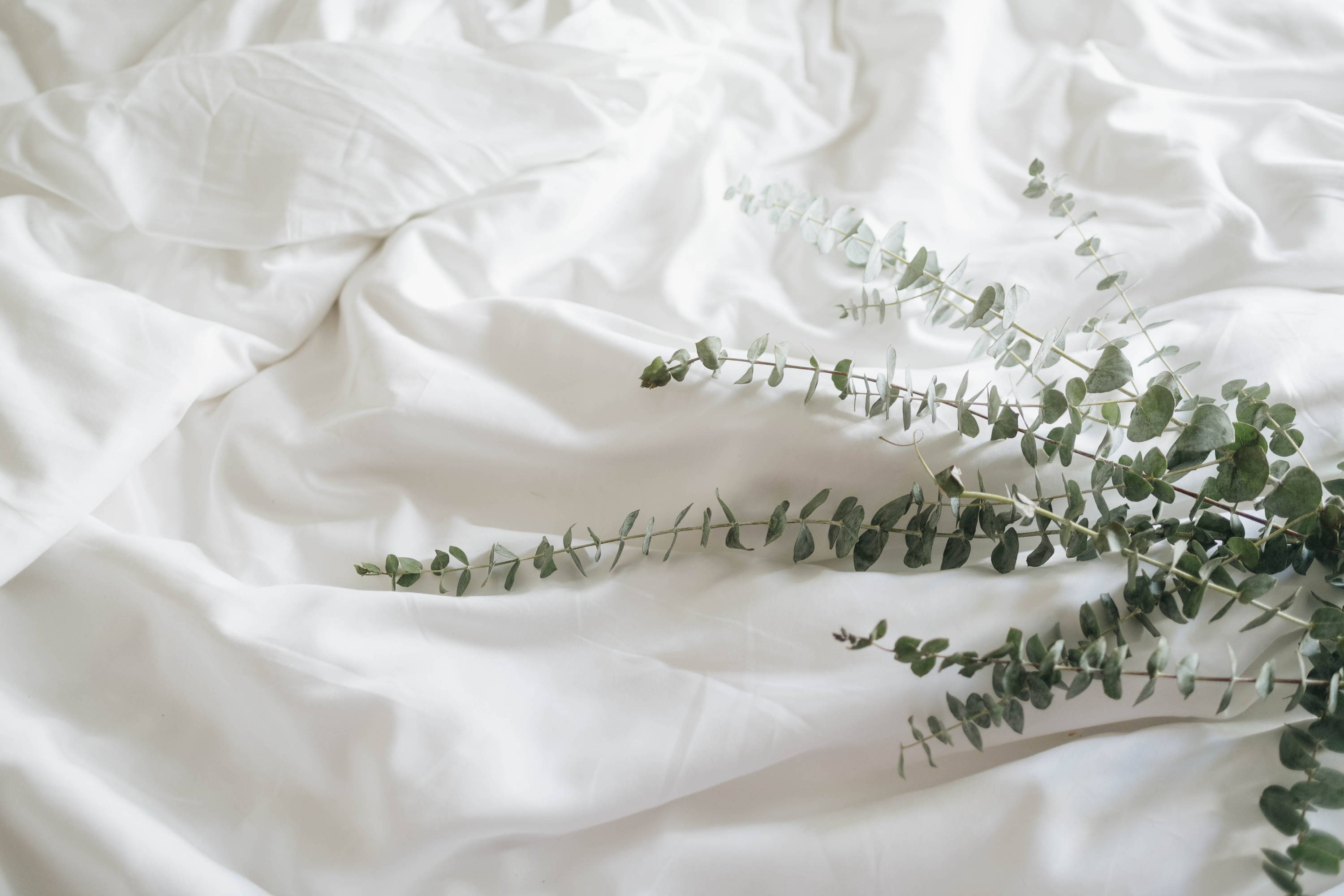 Bringing "Eucalyptus Silk" Home

Looking for next steps? We welcome you to explore your options, but hope you'll take the chance to look through Eucalypso's own tencel pillowcases and sheets. We've got "eucalyptus silk" and our own patented DreamWeave™ technology which can't be beat–just ask our customers. Whether you want to try out the feeling of silk or need to dress your bed for sensitive skin, vegan silk is the way to go. It can do everything silk does and more.
Don't be afraid to try something new, "eucalyptus silk" is the new silk. No more silkworm farms, just lush eucalyptus forests on the hills of Austrian countryside.
Author Eucalypso Staff / Category Eucalyptus Bedding